Click on Pictures for Complete Product Details
Summer days in the tri-state area are hot, and there's no better way to cool down than by playing on a water inflatable! From water slide combo units to wet obstacle courses, we have the perfect wet inflatable for your party or event. Wet inflatables are available from the first Saturday in May through the last Sunday in September. Dunk Tank is available year-round.
Wet Inflatables & Dunk Tanks
for Rent
Dive into a world of fun and refreshment with our Wet Inflatables & Dunk Tanks, perfect for turning any event into a splashy spectacle.
Make a splash at your next event with our Wet Inflatables & Dunk Tanks, the ultimate choice for hot summer days or water-themed celebrations. From towering water slides to interactive dunk tanks, our selection promises hours of wet and wild fun for all ages. Whether it's a backyard party, a corporate event, or a community fair, our versatile inflatables offer a unique way to cool off and ramp up the excitement. Trust us to deliver a high-quality, safe, and unforgettable aquatic experience.
Block Party Water Slide Combo - Starting at $260
Disney Mickey Mouse Water Slide Combo - Starting at $260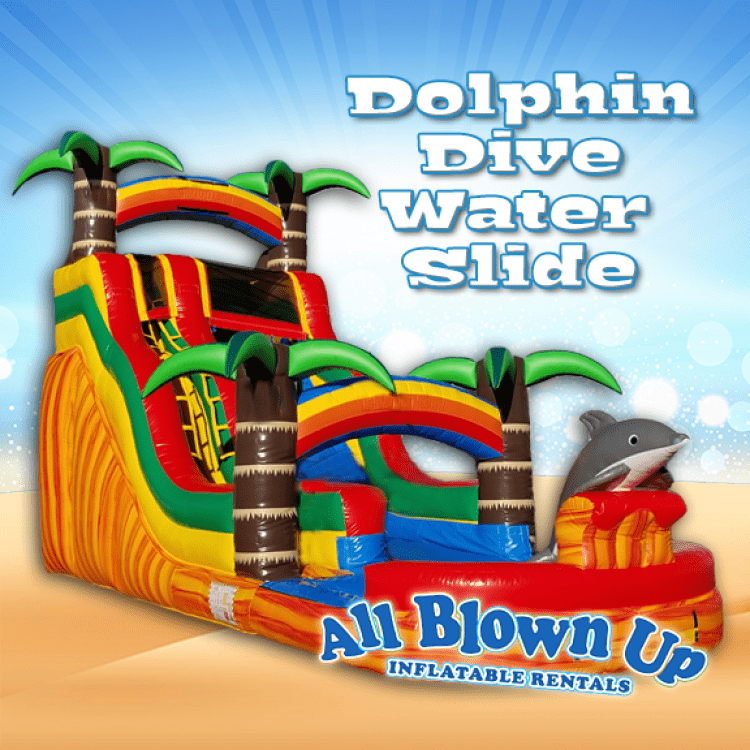 Dolphin Dive Water Slide - Starting at $295
Double Dip Water Slide - Starting at $650
Fire and Ice Water Slide - Starting at $400
Llama Water Slide Combo - Starting at $260
Mardi Gras Water Slide - Starting at $330
Shark Attack Water Slide - Starting at $400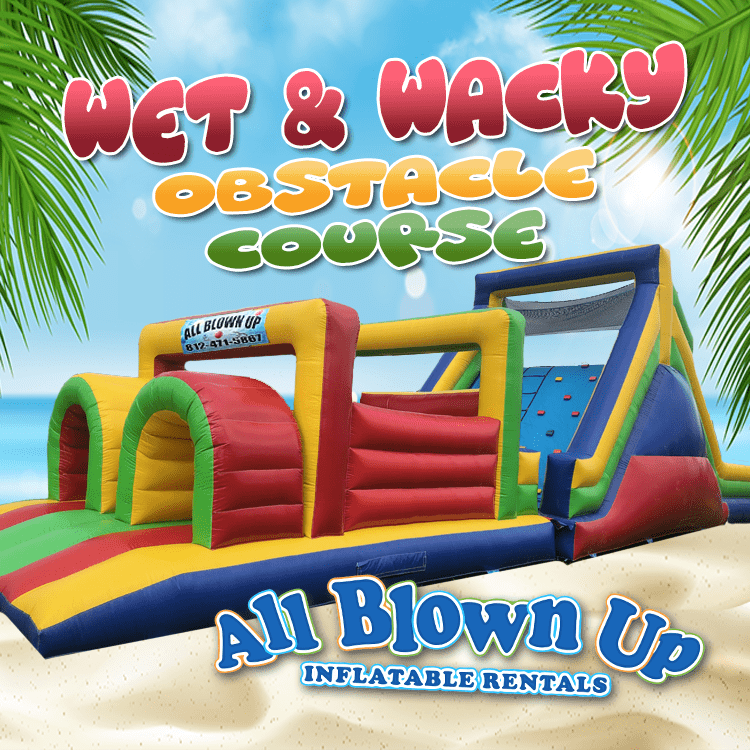 Wet and Wacky Obstacle Course - Starting at $375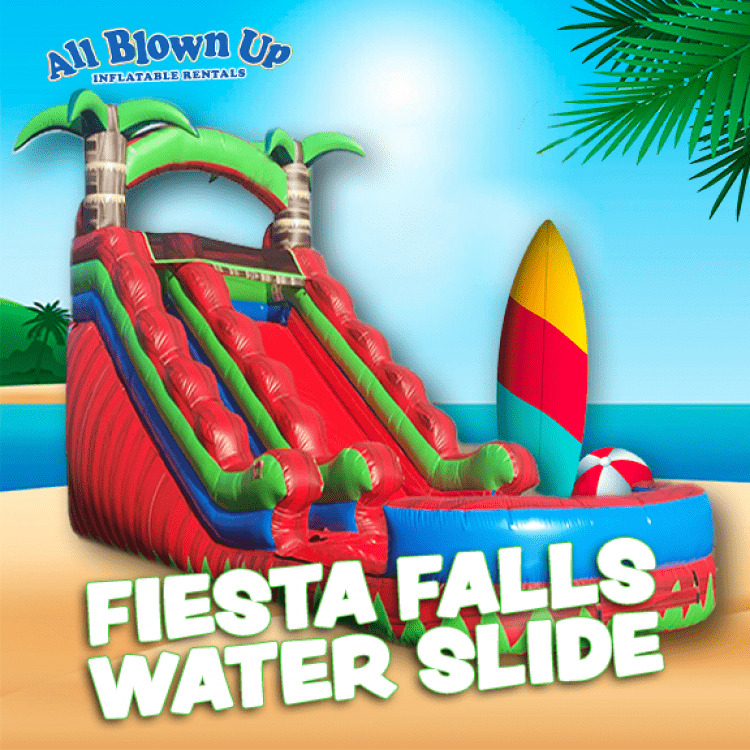 Fiesta Falls Water Slide - Starting at $265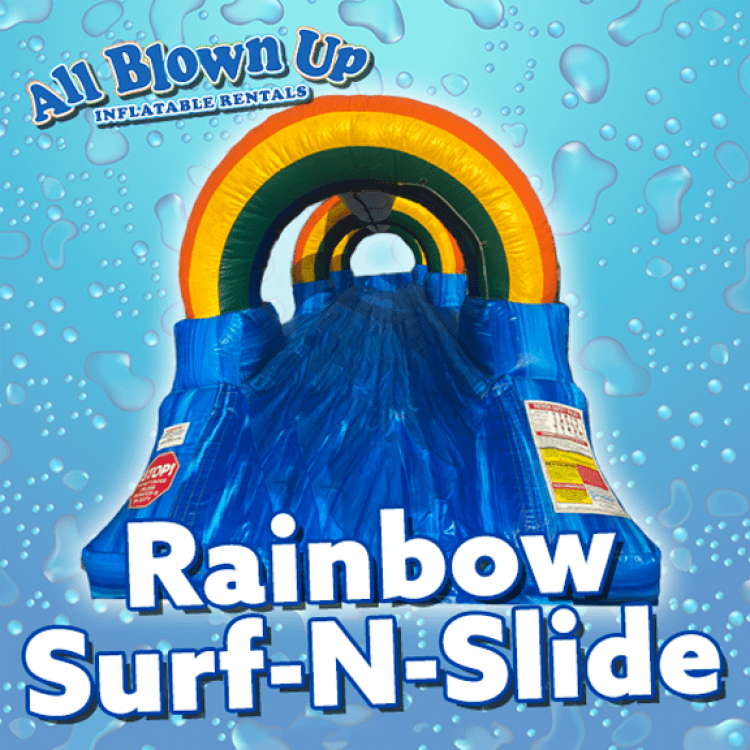 Rainbow Surf-N-Slide - Starting at $175
Rainbow Unicorn Water Slide Combo - Starting at $245
T-Rex Water Slide Combo - Starting at $245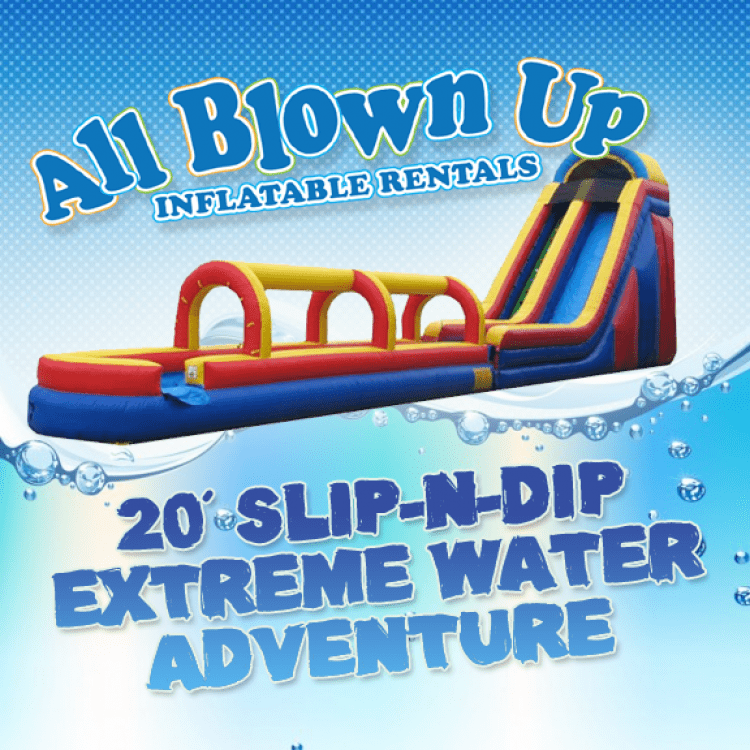 20' Slip-N-Dip Extreme Water Adventure - Starting at $450
Aquaventure Water Slide Combo - Starting at $225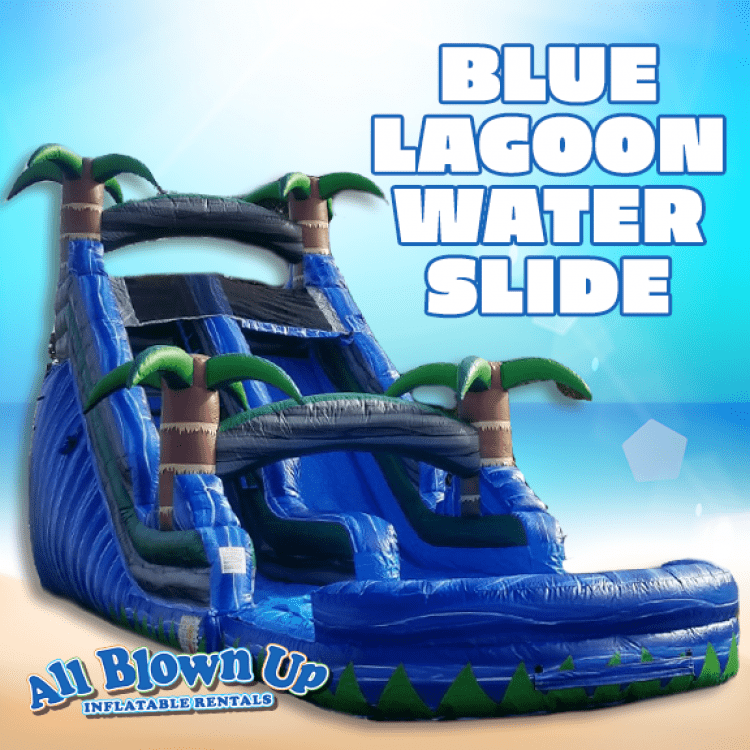 Blue Lagoon Water Slide - Starting at $295
Blue Marble Water Slide - Starting at $265
Caustic Water Slide Combo - Starting at $245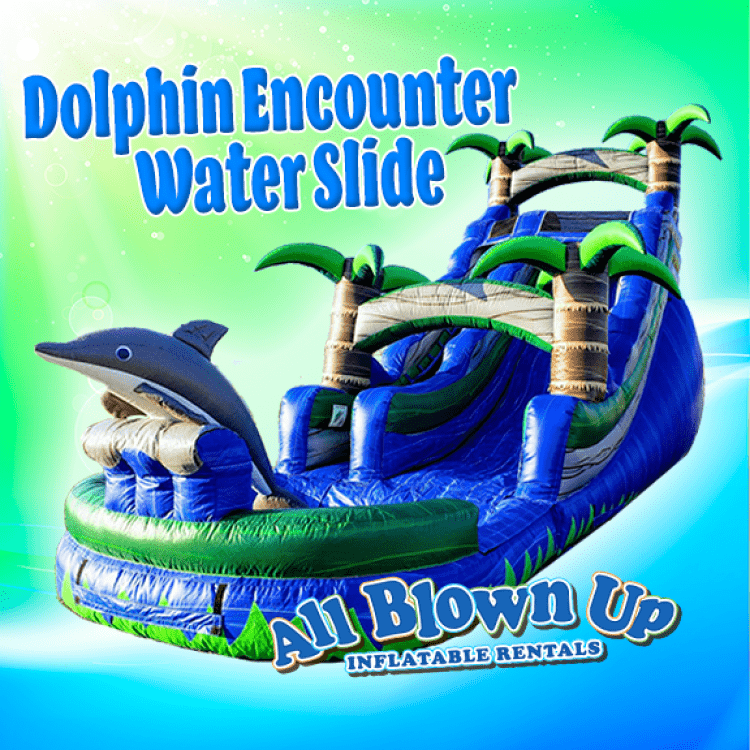 Dolphin Encounter Water Slide - Starting at $295
Glacier Canyon Water Slide - Starting at $240
Purple Paradise Water Slide - Starting at $265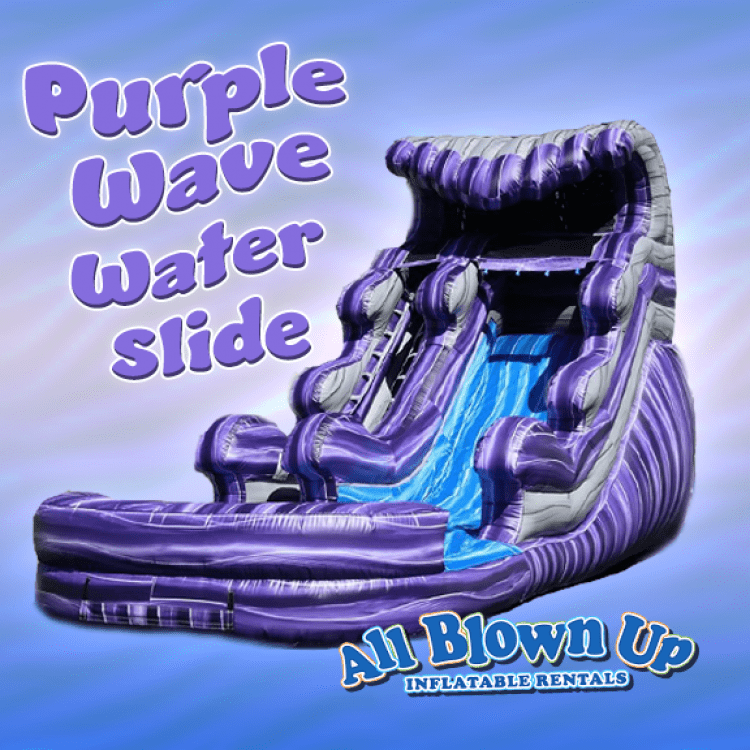 Purple Wave Water Slide - Starting at $265
Single Lane Slip-N-Slide - Starting at $175
Tidal Wave Water Slide - Starting at $210
Volcano Water Slide - Starting at $210
20' Giant Dip Water Slide - Starting at $335
Extreme H2O Water Slide Obstacle Course - Starting at $375
Dual Lane Slip-N-Slide - Starting at $200
Foam Pit & Machine - Starting at $150 / running hour
Big Splash Dunk Tank - Starting at $200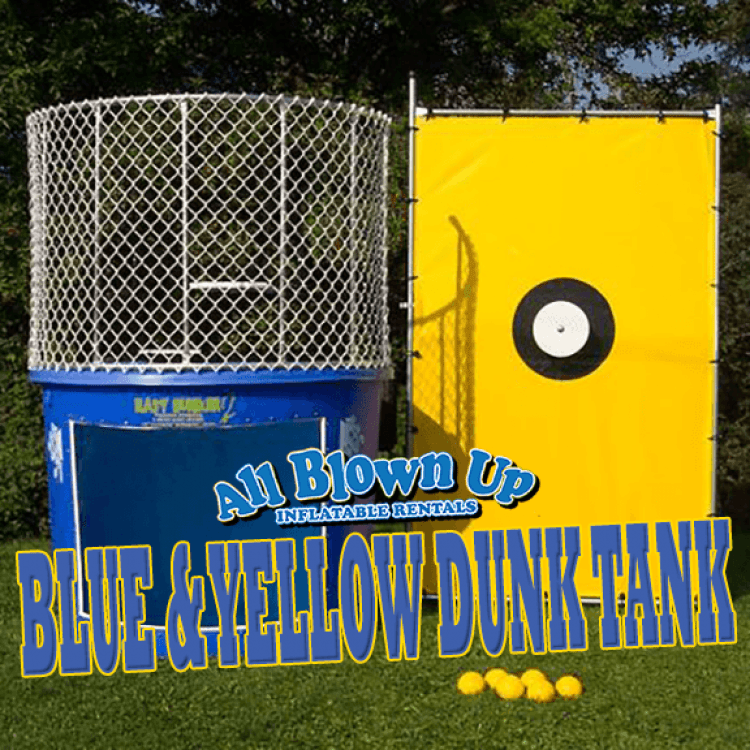 Blue & Yellow Dunk Tank - Starting at $200
Patriotic Dunk Tank - Starting at $200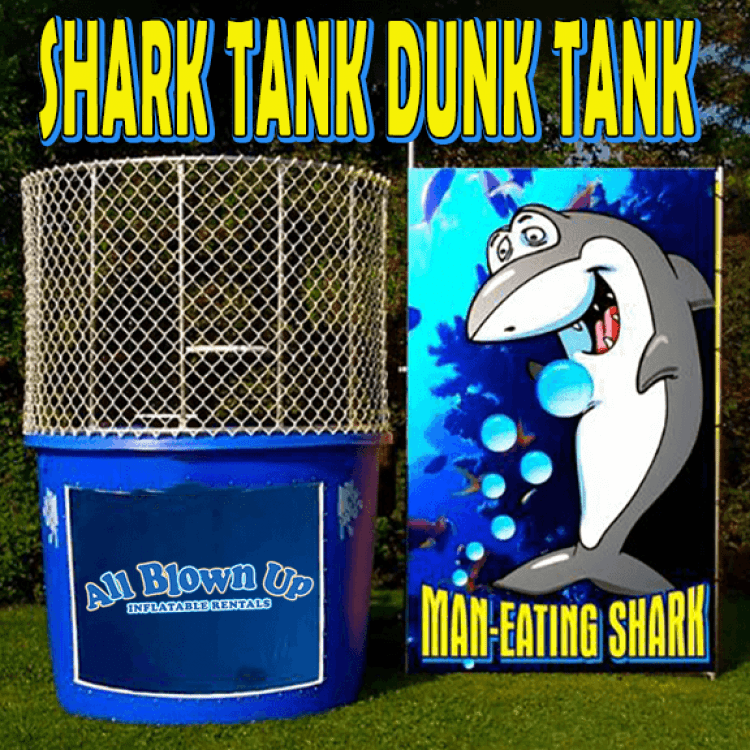 Shark Tank Dunk Tank - Starting at $200
Birthday Fun House Water Slide Combo - Starting at $225
Sports Fun House Water Slide Combo - Starting at $225
Fun House Water Slide Combo - Starting at $225